In the morning at the lake house I like to sit at the kitchen table with my laptop and coffee. Early this spring I observed a little downy woodpecker pecking at the maple tree about 18 feet away. Watching this little being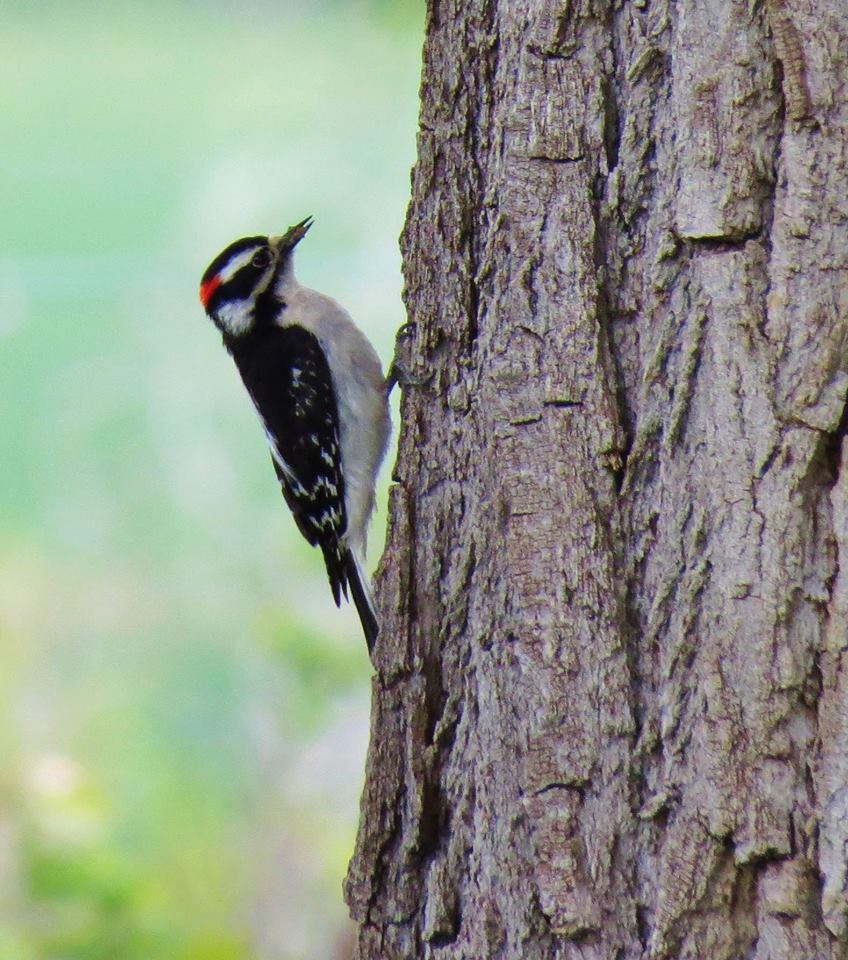 with speckled wings and a red spot on the back of his head had lifted my spirits. Funny how that works. He'd alternate between pecking at the tree and pecking at the ground nearby. I didn't know it at the time but this little woodpecker had an important message for me.
I came to notice the woodpecker between 3 and 5 times a week. I was delighted to have his company. It had been a particularly harsh winter with coyote sightings on the property so my kitty had weathered the season in suburbia. By late spring he was at the lake house again. I had missed my little sidekick and was happy to have him back. That is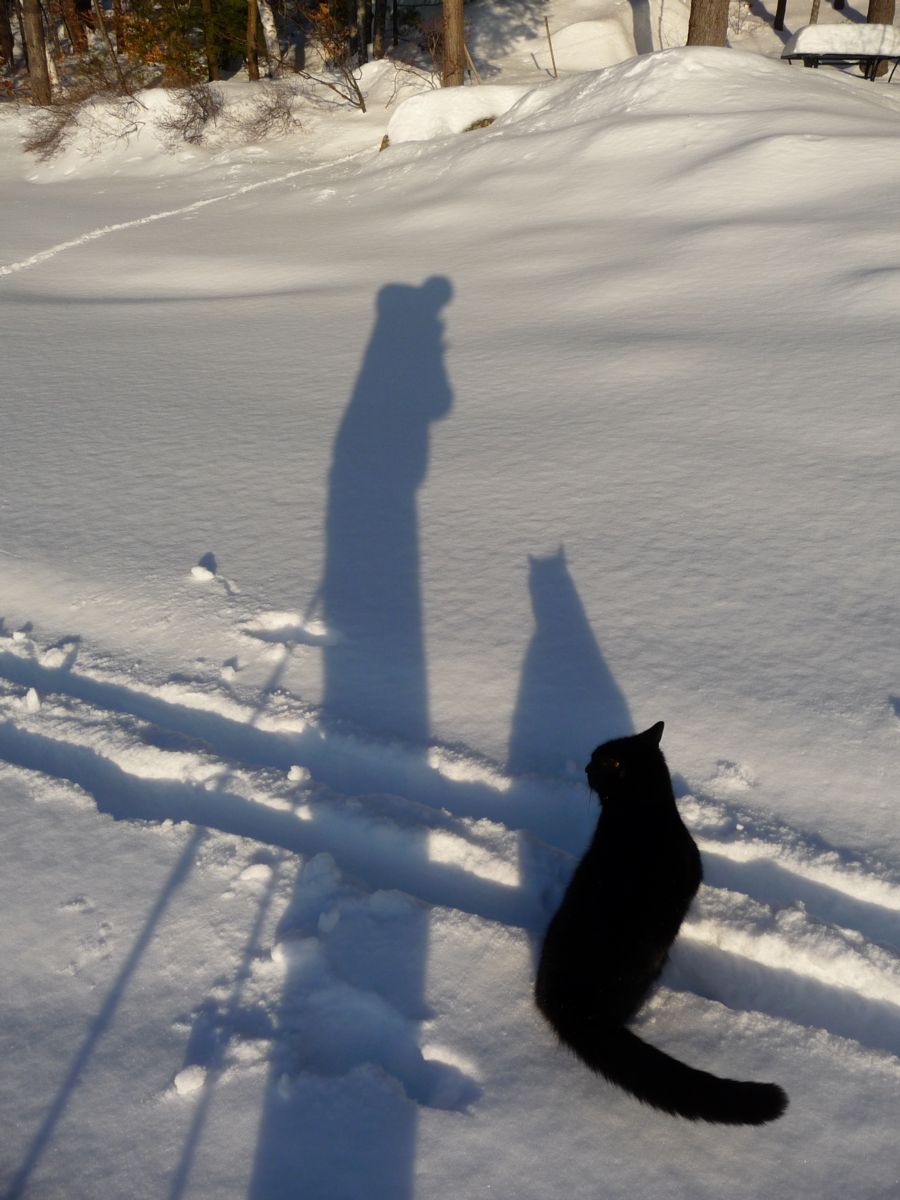 until the day I caught him in the bushes stalking my little woodpecker friend. I tried to warn the woodpecker and to distract my kitty. I pleaded with the woodpecker to stay on the tree and stay off the ground, at least near the house.
Not only had my kitty returned but so had an ant problem warranting a visit from our local exterminator. We were examining the perimeter of the house when I was stopped in my tracks by a small pile of speckled feathers. I didn't want to believe my intuition but couldn't deny the tears that were welling up inside either. "You're with the exterminator," a voice in my head reminded me so I quickly snapped myself out of the moment. Can you relate?
While the exterminator was doing his thing I sat back down at my computer. The sight of the maple tree brought my tears to the surface again. That voice of 'reason' was prompt to reprimand, "You can't cry now. What if the exterminator has a question for you about the treatment?" So I dutifully pushed the tears down again.
By the time he had treated for ants and left I had a choice. I could further separate myself from my tears by telling myself that I needed to get on with my day or I could go back to my feelings. I chose to go back. I have learned over the years that there is always value where emotions are triggered. It's usually an answer to a prayer and this experience proved to be no exception.
My inner dialogue went something like this:
"Kovu leaves carcasses all the time and you don't well up."
"But I knew this bird. Kov is an assassin. This will be my last cat."
"He keeps the rodent population down. It's just what cats do."
"That is true so maybe I will get another cat down the road."
Then I pictured my little free-spirited woodpecker friend.
"He was so joyful and innocent. He was minding his own business— foraging for food. He was being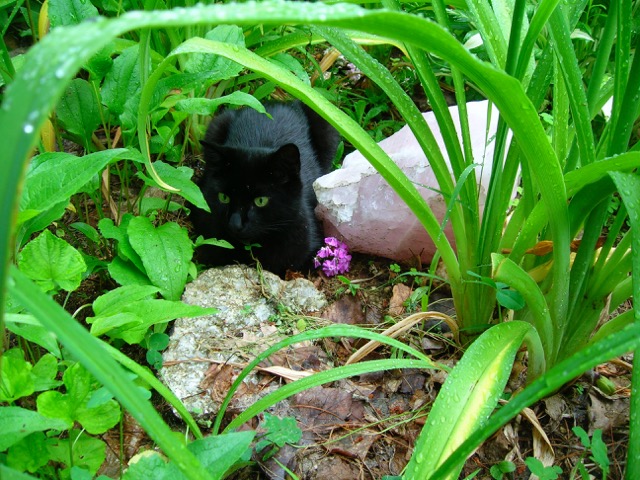 stalked. How traumatic the attack must have been."
All of a sudden it occurred to me that I was in the midst of a flashback. I was re-experiencing the essence of an episode from my childhood. Did your mother ever use the phrase, "Wait until your father gets home" or "I'm going to tell your father?" And maybe you've even used some version of this or another threat when at your wits end. This scene brought me back to the first time my mother used some version of that phrase. I was around 5 years old and didn't know the extent of what it meant until…
I had always been excited to greet my dad when he got home from work but I had never greeted him after having done something my mother thought warranted the threat of turning dad against me—as the phrase implies. The look of rage on Dad's face that day prompted me to turn and run up two flights of stairs to my bedroom where he cornered me and I received my first spanking. It was an isolated incident but think about how much bigger in size and weight a father is to a 5-year-old. My cat weighs approximately 8.5 lbs while the woodpecker weighs approximately 1.7 ozs. That's 80 times bigger! Dad's are like gentle giants when loving but when mad they are like giant monsters. Trauma experienced from events such as these can unknowingly shape our relationships.
Do you have a tendency to fear people being angry at you and/or fear being punished for disappointing them? Choices I have subconsciously made to avoid this fear in my adult life have only served to create resentment. The resentment I felt toward my former spouse brought this fear and subsequent behavior to my attention. Relationships are good like that but if we don't realize that they are showing us something about ourselves we'll merely blame the other person for how we feel and miss out on the gift. Love does not create resentment so if resentment creeps in we must be practicing something else. Avoidance maybe? Fear-of-loss? Manipulation? The divorce process brought my fear and subsequent behavior into full view where I could own it and heal it. Dating presented me with an opportunity to examine it in new relationships and this little woodpecker took me to the root of it all where it could be changed for good. (Or at least to one of its roots.)
I gave my little woodpecker friend a ceremonious burial that afternoon. Through my tears I thanked him for the brief period of joy he had brought me. I also thanked him for reconnecting me with my traumatized 5-year-old, for helping me to unlock these stored tears and for aiding with forgiving my father. My self-reflection also led to forgiving myself for my own unknowingly unethical ways I had used—when at my wits end—to get my kids to 'behave' and most importantly I thanked him for helping me to realize that how I behave when I fear someone's anger has been a barrier to intimacy that I put in place on that day.
In the midst of my gratitude the possibility occurred to me that maybe this little woodpecker hadn't been a woodpecker at all. Maybe he had been an angel who had come to me in the form of a woodpecker to help me get back to this memory, which held much needed information regarding what had been blocking my desire (prayer) for deeper intimacy.
WOW! I'd like to believe that this is true. One thing I know for sure is that my fear of someone being angry with me has diminished and my capacity to love has expanded since that day when I stopped to feel those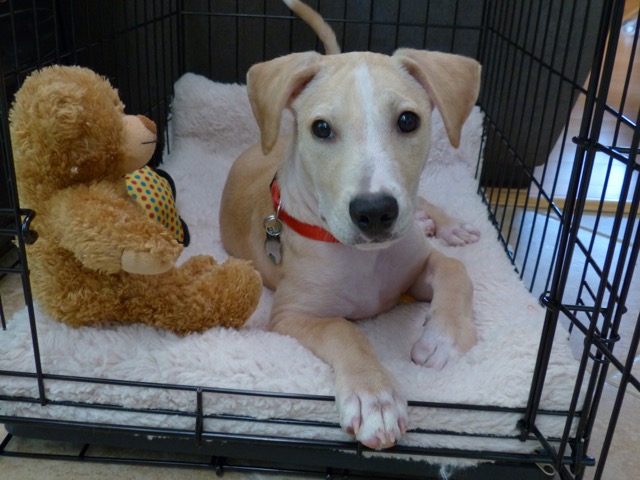 feelings. My little inner 5-year-old is now snug in my heart where she belongs. Hmm… I think I even got her a puppy.
If you're trying to be 'perfect', waiting for others to be, or busy condemning yourself and/or others for their foibles it will be a sad life for you. From my experience your time is much better spent learning how to handle the 'imperfect' moments because when you do you'll realize that it was all 'perfect' all along. And not that I want traumatic things to happen, but if they do you'll find me looking through my tears for the things I do have the power to change. You?
(woodpecker photos courtesy of Fawn Simonds)