Receive is the word I chose for my January calendar photo. It was inspired by something I learned from 2022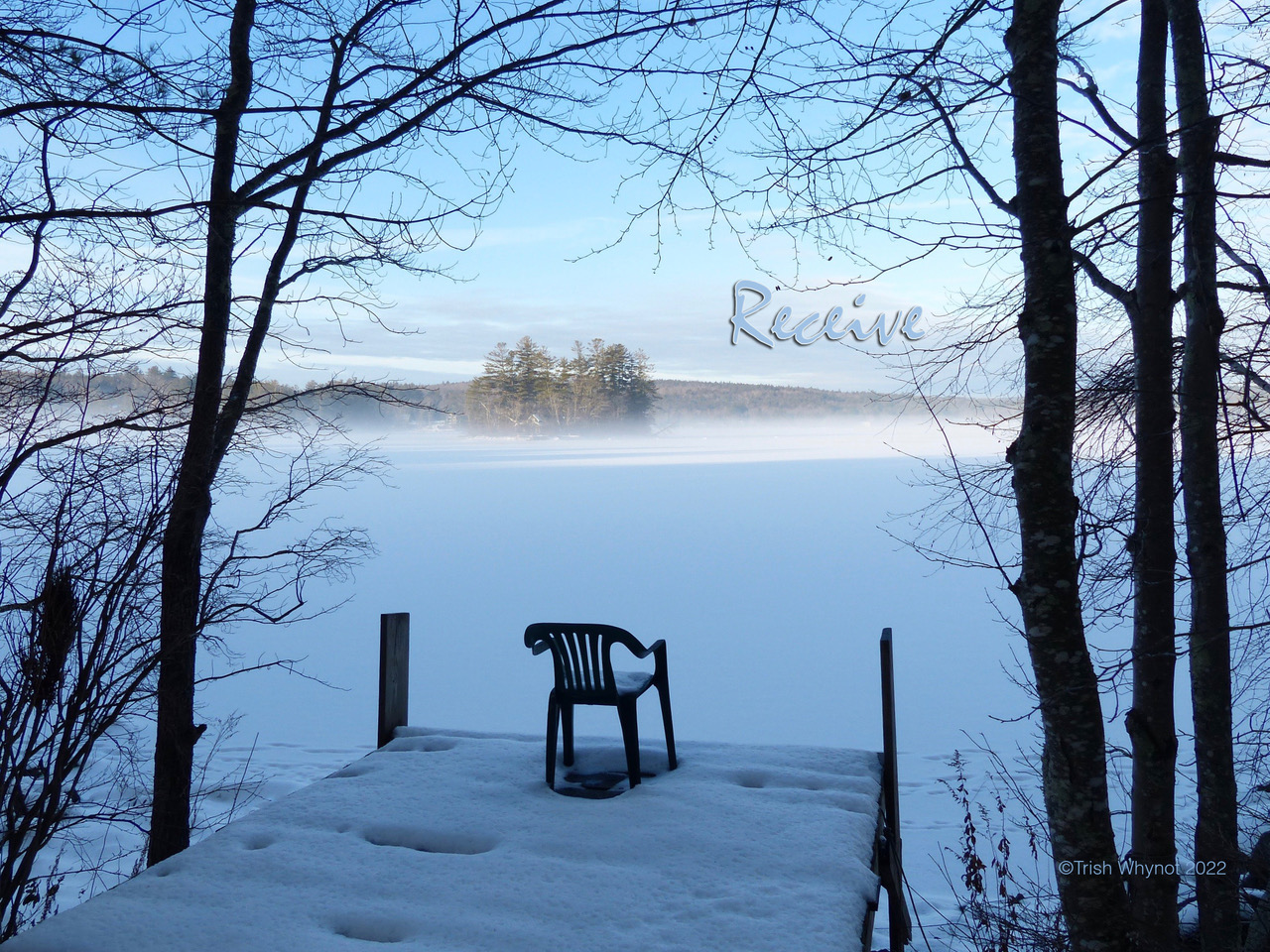 that I want to carry with me into 2023.
In 2022 I became aware of how easy it is to not fully receive. What do I mean by that?
Have you ever taken something someone did for you for granted?
Felt entitled rather than grateful?
Said thank you yet been too busy thinking about something else to fully receive what was happening in the moment?
Said something like, "You shouldn't have."
Or been just plain oblivious?
If you're human, it's happened.
Following Doug's passing, when I find myself missing him, I think about what I am missing. It's always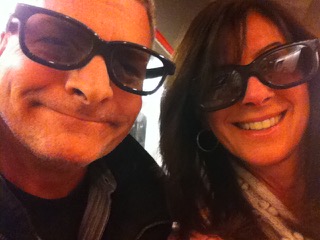 something I am grateful for. And then I tell him. In this way my missing him turns into a celebration of him.
Like when there was pollen on the deck last spring and the dogs were tracking it into the house. As I was sweeping I thought of how he'd blow the pollen off the deck with the leaf blower. I thanked him for all those times.
Or when I was ready for a second cup of coffee but also enjoying having the dogs all cozied up in my lap. I thought of all those times I'd asked him, in my more pathetic voice, "Doug, could you please get me more coffee?" And how he'd always lovingly oblige. Of course I'd say, "Thank you," but I was taking 'receiving his love' to a new level on that morning when I got up to get it for myself and realized this thank you wasn't about the coffee. It was for loving me.
And his laugh. How I miss that laugh. Several years back we were playing around with Photo Booth on my laptop and accidentally recorded ourselves. I came across that recording of us talking and laughing recently. What a treasure. Thank you for your laugh, Doug. What a delight.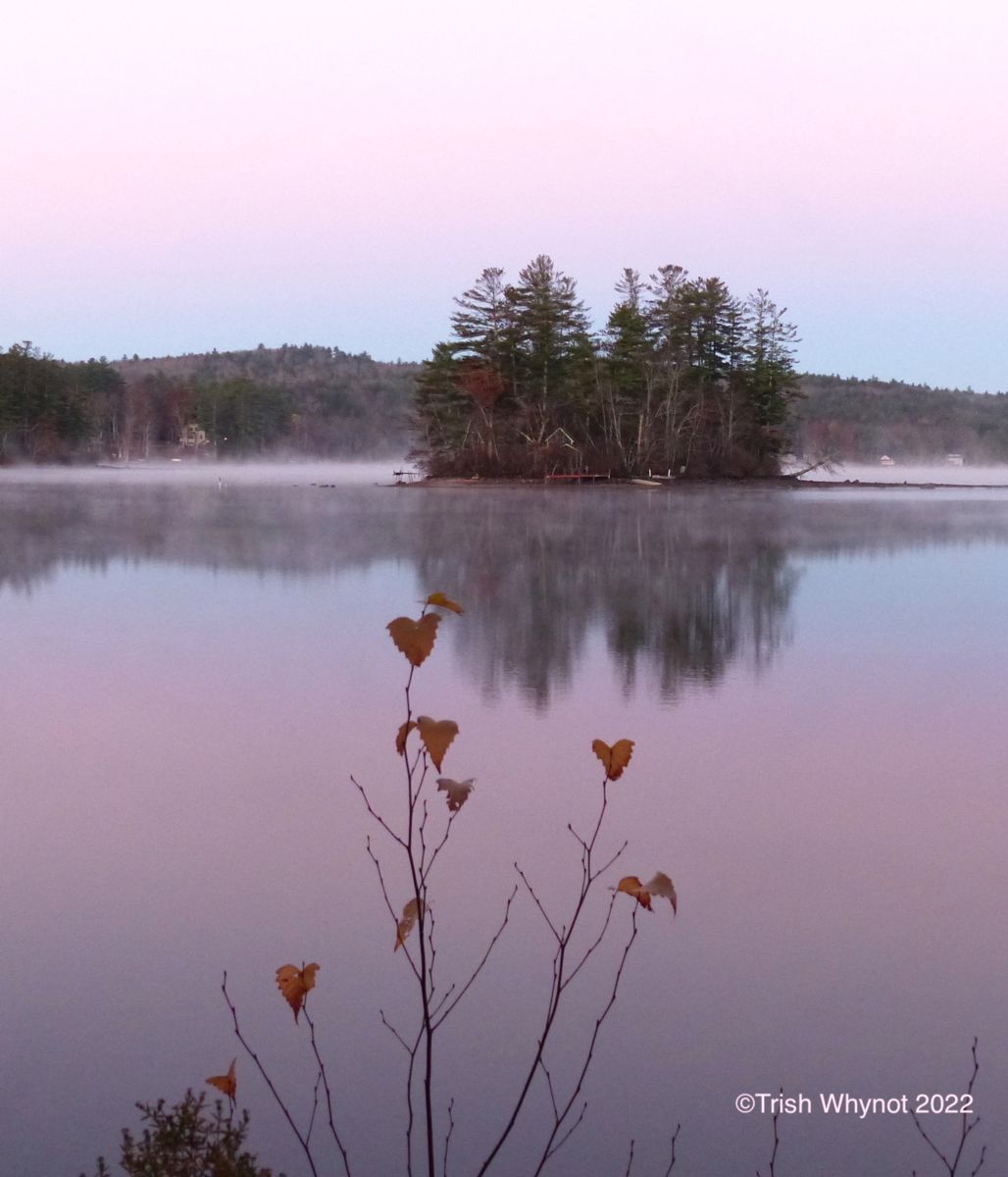 From this practice I came to realize how often I hadn't fully received his love. Through the practice of grieving I'd found myself receiving. I once heard it said that the love we don't receive will be held for us until we are ready. I get that now, but I also want to get better at being in the moment when love is coming my way—to be more interactive with it, present with it, delighted by it. These things he did were avenues his love flowed through. I also believe he's got new avenues that we get to learn about now.
And just to be clear, I'm not suggesting to do this instead of feeling the full range of emotions losing someone triggers. I let myself feel sad over the loss of his physical presence when the feelings bubble up. I just don't camp in feeling bad for myself. Losing someone who has been a huge part of your life for over 40 years, in itself, is a huge adjustment. We all deserve a "poor baby" from time to time. So many feelings bubbled up, including feeling sad over not fully receiving when he was here to physically give. But you know, sometimes it takes the experience to gain the wisdom. For that I can be grateful too.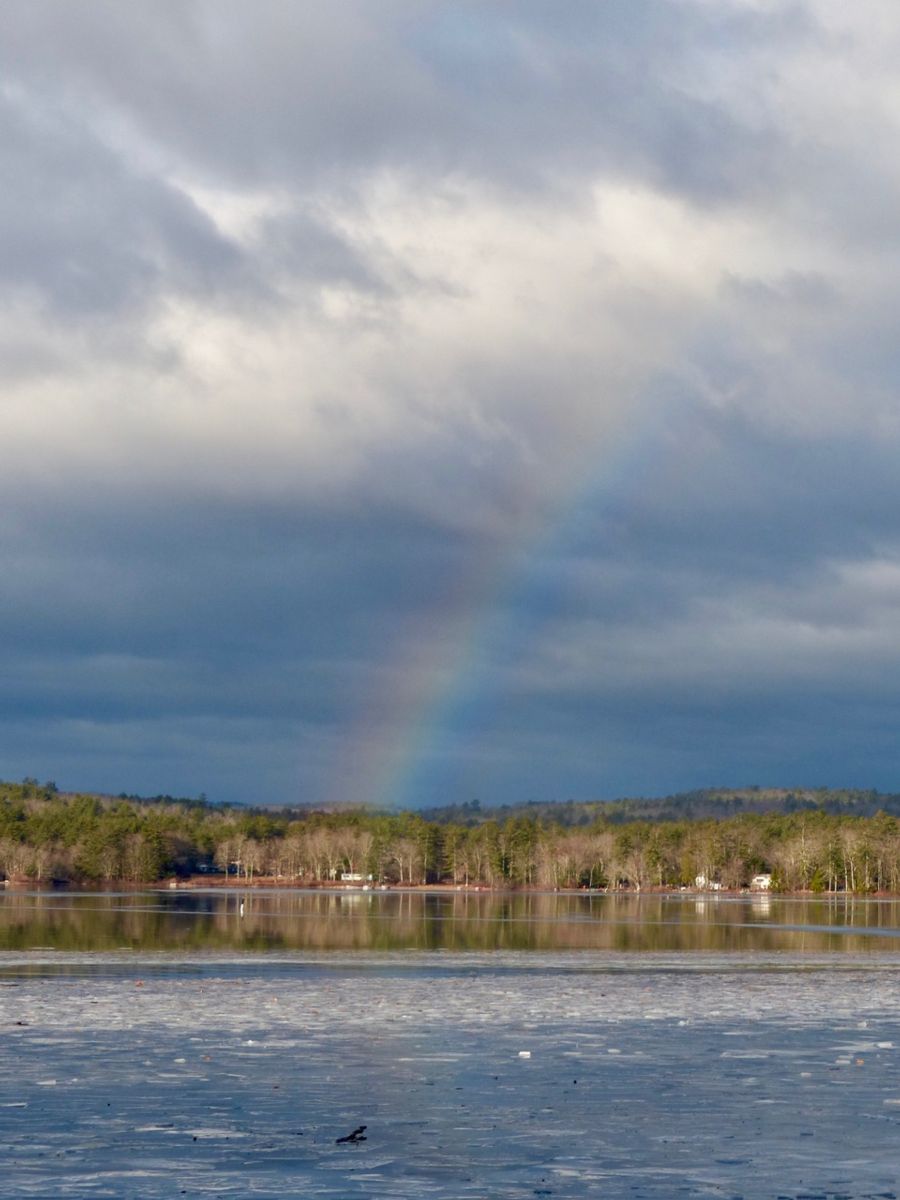 So in honor of Doug I plan to continue with taking receiving to new levels in 2023. And remember, receiving allows the giver to experience the full joy that comes with the act of giving. Thank you to those who reached out to me this New Year's Eve: Donna, Heather, Bree and Kelsey. I'm so grateful you acted on your thought to text. It meant a bunch. Muah!
And thanks for the rainbow this morning! Doug was that you? The answer I got was, "Only the ego would need recognition." Touché!
What a way to start off a new year.
What did you learn in 2022 that you plan to carry with you or take to greater depths and heights in 2023?
Happy New Year!
Friends in this Love,
Trish