Some of you know that I adopted a rescue pup this summer. He was about 16 weeks old when I got him and his name was Inde—short for Independence since they found him on the Fourth of July.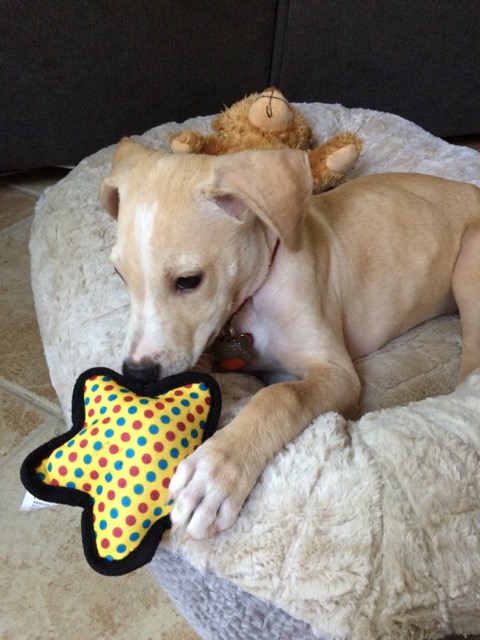 I liked the name so decided to keep it but I think now, based on his personality, that he's more suitably named after the Indy 500.
Inde is my very first dog and a puppy and his namesake is the Indy 500. Need I say more? I will be writing about my experiences as I get my wheels back on the track. My 'pit crew' has been working fervently. For starters I'd like to share the synchronicities that led to our meeting.
I was not looking for a dog. However, I had said to my daughter earlier in 2015 that a dog was definitely in my future. In July my fb friend Kellie posted this photo and plea for Inde.
Inde was found as a stray in Jackson, TN. We were contacted to see if we could take him into our rescue. We couldn't say no to this sweet boy. He's approximately 9-10 weeks old. After one of our volunteers picked him up she noticed there was something wrong with his leg. After seeing a vet his leg is broken in the growth plate. He will have to have surgery that is going to cost $1000. We are strapped for funds right now as all rescues are. If you can give $1 we would greatly appreciate it and please share…
My $50 donation set our union in motion. After that I couldn't get Inde out of my thoughts. I'd periodically check in with Kellie to see how he was doing. Eventually she put me directly in touch with his foster, Candice, in Tennessee. (I think she got tired of being the go between for my inquiries :)) But seriously, these two women have the biggest hearts and patience with me. Me and Inde are eternally grateful.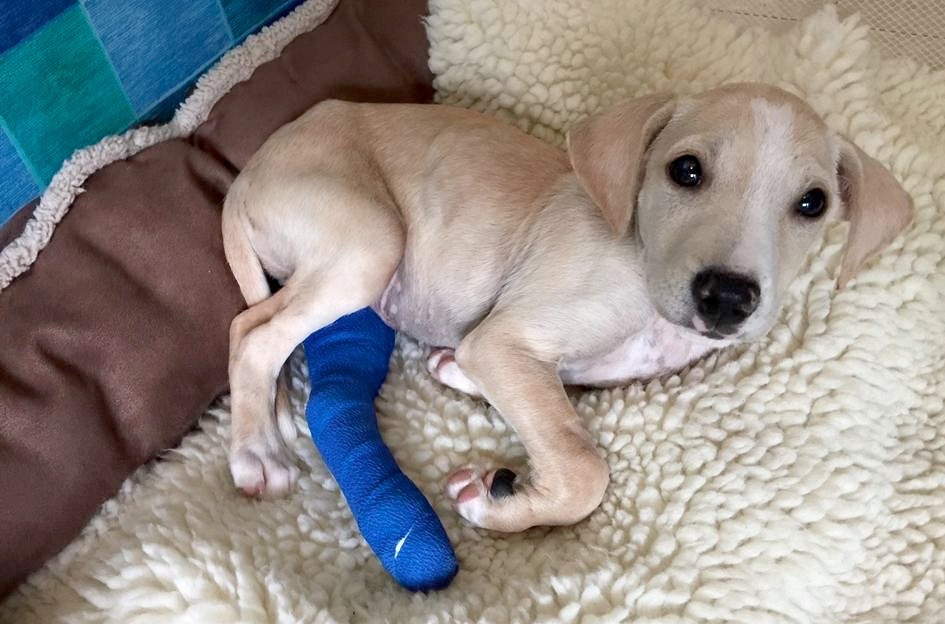 I looked into fostering Inde since adoption was such a big step and I had already had enough transition in my life for one year (or so I thought). I figured fostering would be a nice volunteer thing to do and I was told that I could foster with the option to adopt so I filled out the paperwork and got accepted as a foster. Now all I had to do was wait for Inde to recuperate. But then Kellie informed me that he was so cute the agency thought he'd likely get adopted and not need fostering. I went through much deliberation, prayer and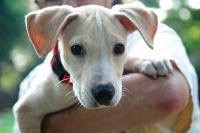 intention setting for his and my highest and best and for the highest and best for all involved before doing anything. When I told the man I had recently started dating that I was going to adopt Inde he said, "I feel like I'm on The Bachelor and I didn't get picked." Too funny and good for us to know early on that he didn't have a dog in his future and I did.
Kellie and Candice foster dogs for Angels Among Us. Kellie has posted many photos of dogs on facebook. Why did this one grab me? I've been finding out ever since I made the non-logical decision to adopt.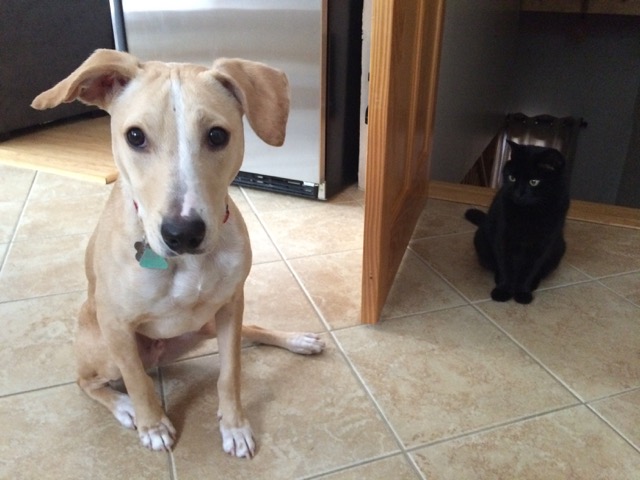 Inde, myself and Kovu want to wish you a happy, healthy and prosperous New Year rich with adventure, exploration and pure heart's desires.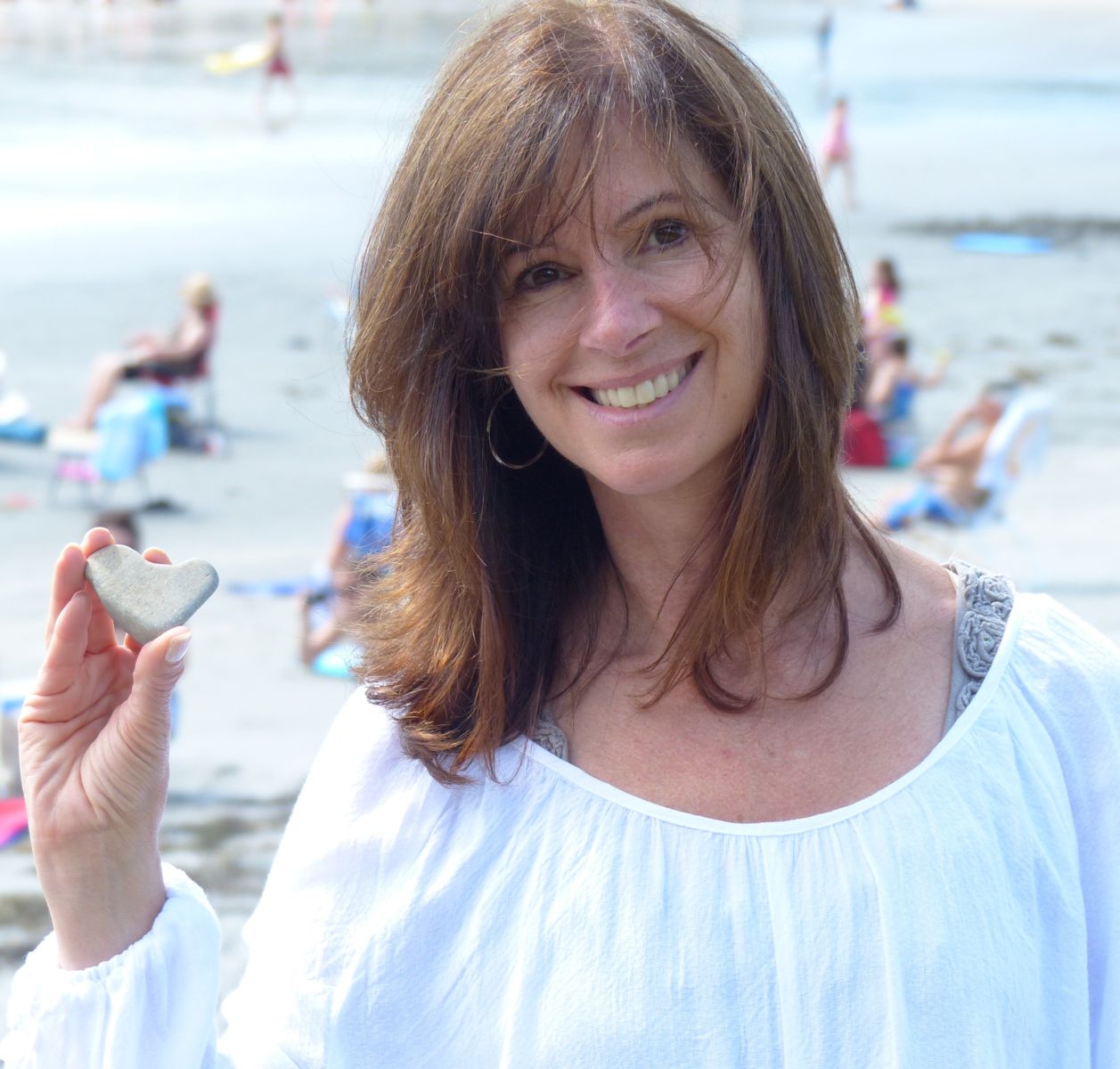 Let me know if I can be of service in helping you to align with your deepest heart's desires for 2016 and beyond or even help with getting in touch with what your deep desires are. Sometimes a lack of deep desire can be at the root of a problem. And if you feel compelled to adopt a pet check out www.AngelsAmongUsAnimalRescue.org.
Friends in this Love,
Trish, Inde & Kovu