This is my second Mother's Day without my mom. Even though she's not physically here I'm still learning about love from our relationship. If you know me personally, you know that my relationship with my mother was extremely challenging. I never gave up on it though. In hindsight, neither did she.
We definitely had some rough times, had some breaks over the years, and there were times when I couldn't picture how things could ever turn around. But something kept us going and I'm so grateful that I kept my sight on that something I couldn't see. It was clearly divine and not of an earthly logic. With Its guidance my mother and I were able to not only make peace, but to enjoy the things we had in common as adult friends. Our journey continues to humble me to this day.
In honor of my mom I was inspired to dedicate a part of my Mother's Day to reflecting on our relationship. Times when I was feeling wronged by her I would get stuck. A victim mentality is good like that. At some point I became aware that there are really no victims in relationships—that it takes two to tango—and I started learning how to own my part. I had learned about my higher self and lesser selves in my holistic counseling studies. My higher self is the term they used for my connection to Source. In my recent holistic coaching certification higher self and lesser selves were referred to as the voices of love and fear. In the Bible and A Course in Miracles our connection to Source is known as Jesus and the Holy Spirit and then there's Satan and ego on the other side. All these titles add dimension to my understanding as I reflect back.
When I began admitting to my higher self times I'd feel like a victim and would ask for help in seeing it another way, I would always be shown how I was unknowingly contributing. This was the game changer for me.
My dear friend, Larry, who I've known for close to 25 years, was stunned when he read the Words of Remembrance I wrote for my mother's funeral. He recalled how happy I had been when Caller ID was invented. That guarded version of me was not the me who wrote those words. I had forgotten about her, honestly, until Larry reminded me. He also reminded me that we were WAY overdue for a visit.
If someone had told me 25 years ago that my relationship with my mother was redeemable I never would have believed them, Larry either. Maybe in part because I needed to step off of my victim status and own the fact that I learned from her. Even during times when I vowed to be nothing like her, I was, just in my own version. It's true, the things that irritate us most in others are the things we don't like about ourselves. My mom controlled with what she said and I controlled with what I didn't say—she taught me, by her example, to control when scared. If you've ever had an "I am my mother" moment you know what I'm talking about. They aren't pretty.
We have to be humbled before we can be healed. I make a living teaching people how to feel their feelings productively rather than destructively. That's how impactful this understanding of how people mirror us was to my life. It caused me to have a career change because I wanted everyone to be liberated by this truth as I had been. We can apply this principle to what's going on now. People are terrified and others are criticizing their behavior when what they really need is a hug. (I'm not condoning controlling or condemning behavior. I'm condoning sending love and acknowledging that sometimes it feels like a tall order and requires a learning curve to get there.)
To think that my mom and I could sit across from each other and chuckle over topics we used to butt heads on without even having to think about it is miraculous. I will cherish those moments forever. I was still a little guarded when it came to travel but nothing compared to before. What a wild ride to get to this point. Wouldn't it be nice if we could emerge less guarded and more understanding from this pandemic too?
My mom had dementia in the end. The paranoid kind. That delusional period was difficult and heart breaking. The last phrase she was able to articulate to me happened when I walked into the common area of the nursing home to visit a few weeks before she passed. She lit up when we made eye contact and said with a candid warmth, "My joy." My mother called me her joy. I think I had waited my whole life for that. And a year later when I was in excruciating pain and afraid, I'm not embarrassed to say that I called out to Heaven in tears of despair, "Mom, I need you!" It wouldn't surprise me if she said she'd waited her whole life for me to say that too.
It can take extreme measures to break down those protective walls we take a lifetime to build. I'm eternally grateful that mine have crumbled. In A Course in Miracles it states, "In my defenselessness my safety lies." I get it.
I see you mom.
And I love you.
I'm sorry for times when I was difficult and forgive you for times when you were.
Because of our relationship I learned about love and about God.
I'm so grateful that we both stayed true to the vision of love.
Happy Mother's Day in Heaven!
If you have a mother who didn't stay true to the vision of love (got swept up by fear and control and didn't find another way) or if you didn't know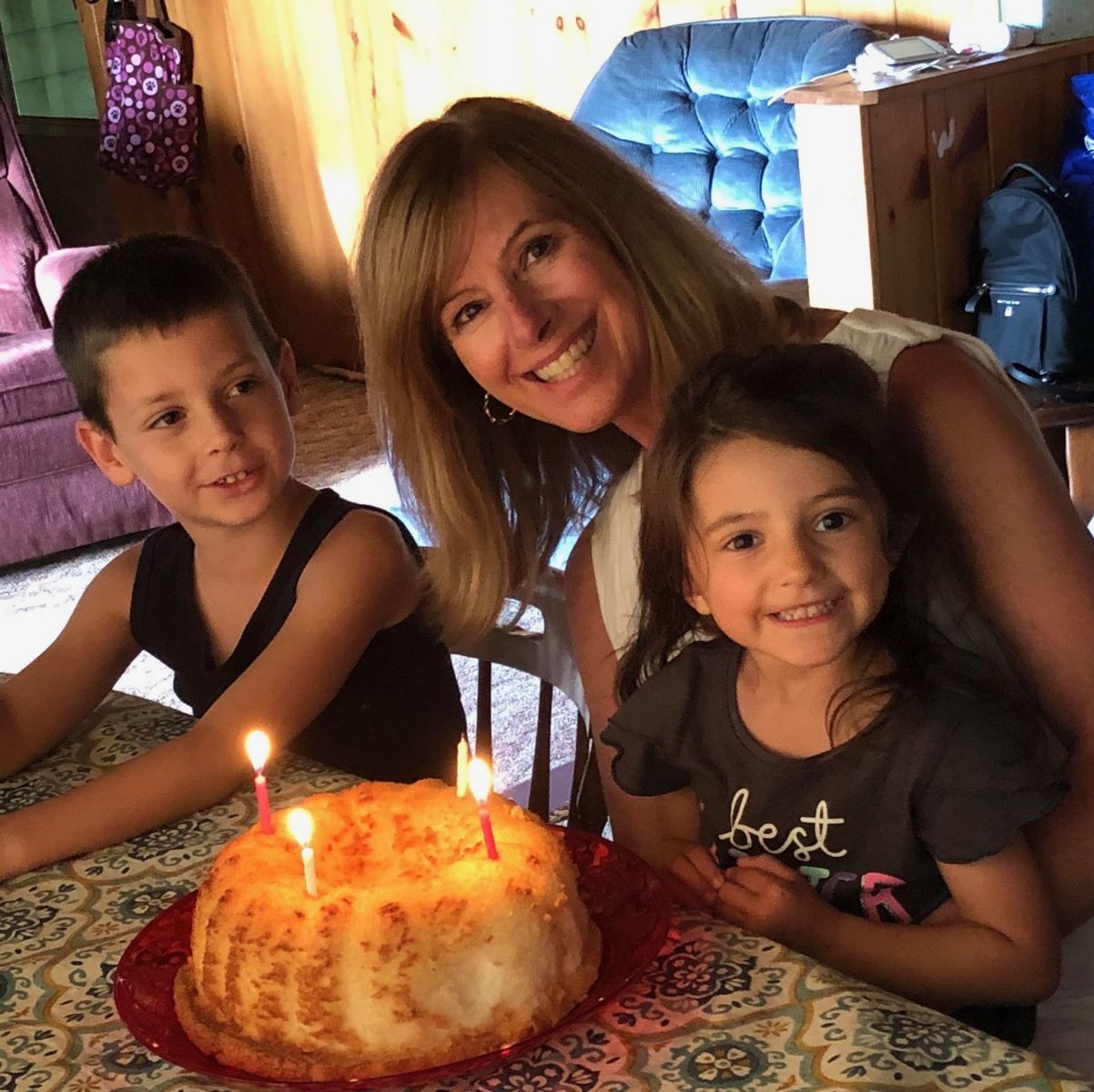 how yourself, find comfort in knowing you did the best you could and so did she. Everyone deserves love. The prickly ones are the ones who need it the most. If you want to learn how to remain true, it's never too late to learn. You'll never regret it.
Sending love and blessings to ALL the mothers out there, including all the men and women on the front line who are doing their best to do their jobs, as well as acting in mothering roles to the sick and scared during this pandemic.
Happy Mother's Day with love!
Dr. Trish