Tuesday, April 21, 2020
8:30 PM - 9:45 PM
Online
"Why Me? Why Now? Why Not?" Online Book Group
Books are great resources, however they only provide a one sided conversation. In this online class you will be able to bring your questions to the table about love, forgiveness and living more deliberately and abundantly.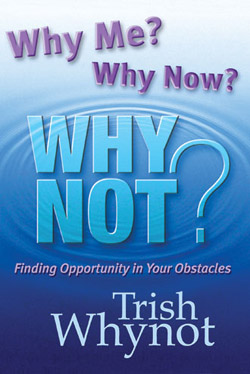 Why Me? Why Now? Why Not? Finding Opportunity in Your Obstacles is a concentrated reference for anyone desiring to live and love more meaningfully, more deliberately, more abundantly, and more extraordinarily.
This Book Group is a great intro to Dr. Trish's work and will keep those familiar with her work in the flow.
6 Classes beginning TBA
Cost: $99