Why is it that some desires seem to come to us so easily while others can feel like such a struggle? I decided to write about one of those desires that seemed to come to me as if on angel wings in order to more consciously set my intentions and stay the course with them in 2017. I hope my story inspires you too!
A couple years ago I made the decision to read "A Course In Miracles" (ACIM) from cover to cover. I was going through a divorce so I also wanted to go on a retreat as a sort of ceremonial closure to this chapter in my life. By the time July came around I was feeling a little discouraged. I was savoring ACIM, but I hadn't found a retreat that felt right for me. In hindsight I imagine that even thinking about the retreat reaffirmed my desire.
I had signed up for Alan Cohen's daily quotes, yet I have to admit, they had lately gone unread. But shortly after my re-affirmation, not only did I read one, but I scrolled down a little further to find a photo of an ACIM book staring me in the face. I didn't know that Alan was into ACIM. And there was a caption below the book that read, "Coming Home to Love," a retreat based on ACIM that he was facilitating in Maui in December. Seriously! An ACIM retreat! "Coming Home to Love!" Maui! December! The topic, the premise, the date, and the Maui location could not have been more perfect for me. And Alan Cohen was the author of one of my first inspirational books, "I Had It All The Time," so even that seemed apropos. I wouldn't have changed a thing. These are the angel wings I'm talking about.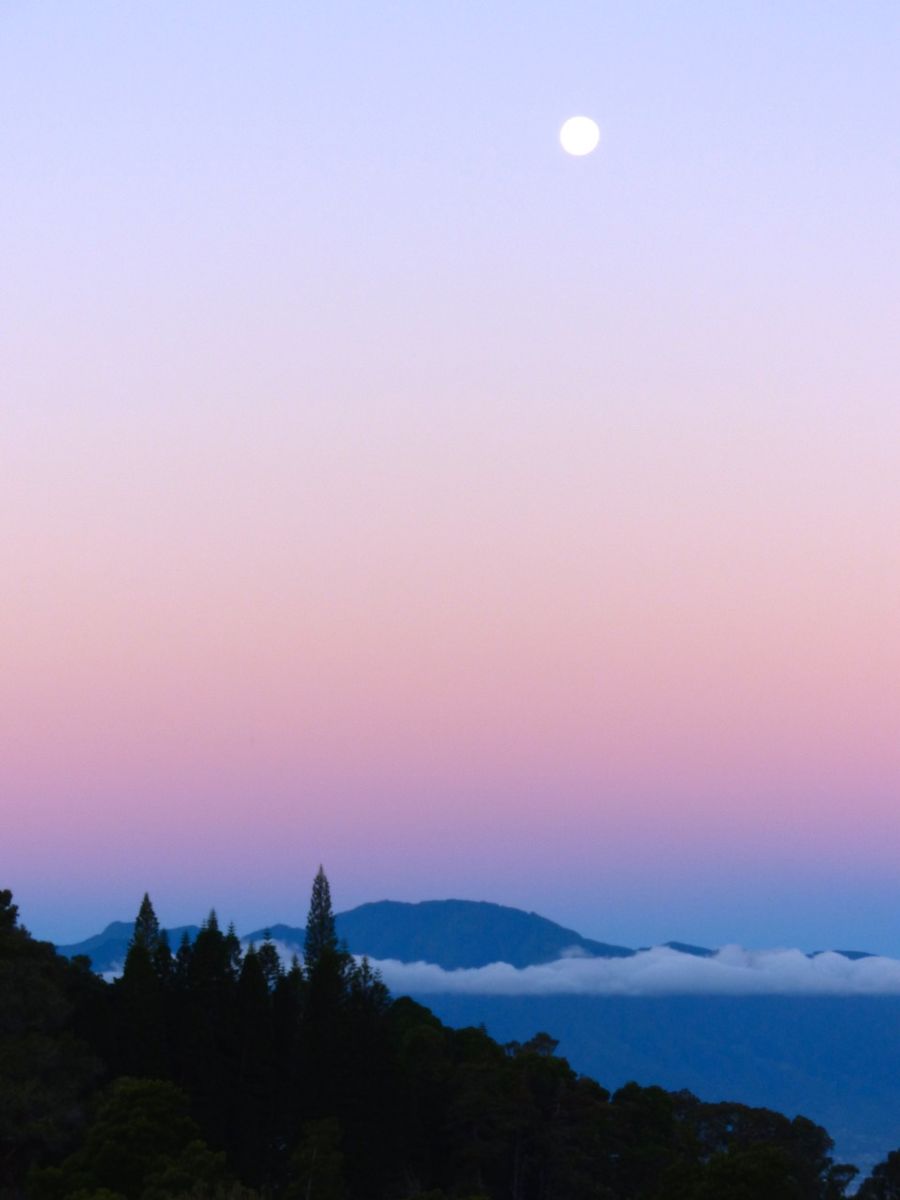 The cost for the retreat in Maui was a bit intimidating. It definitely could have been a barrier for me because of my potential status change and not wanting to put all the expenses on my credit card, but after sleeping on it I decided to risk the $250 nonrefundable deposit. I had one foot in. Have you ever "asked" for something and turned it away when it showed up? You might have to scour your past in order to answer that question but it's worth the scouring. I admitted to my concern and even gave myself an out—I promised not to beat myself up if I decided not to go and lost the $250. Is that why the balances for the retreat, the accommodations and the flight were spread out enough to be manageable? I may never know, but I'd like to think so.
Since the retreat had been announced well before it received my attention, the retreat center was already fully booked but there were other accommodation options available. Alan's staff connected me with 2 women who lived close to me in case we wanted to coordinate, which was nice. However they were both staying at the retreat center so coordinating transportation and accommodations with them wasn't an option.
The thing was that I didn't want to rent a car—for the added expense but mostly because I just didn't want the added stress. Here was another concern to which I shamelessly admitted. When I contacted the owner of the retreat center, he told me that he had a couple houses 3 miles up the hill that had some space available and that the cost would be the same. I looked into some of the other accommodations to see if any were within walking distance but none were that close so I decided to call the retreat center back and express my transportation concern. The owner was confident that one of the participants in either house would have a car and that if not he assured me transportation, so I booked my stay. The transportation magic was beginning its unfolding.
The night before I was heading out one of my 'participant friends' messaged me to let me know that she was leaving the following morning. So was I! I had already booked a cab to get from the airport to the retreat center. Since she was arriving near the same time as I was I offered to share the cab. She shared that she was renting a car and offered to drive me so I cancelled my cab.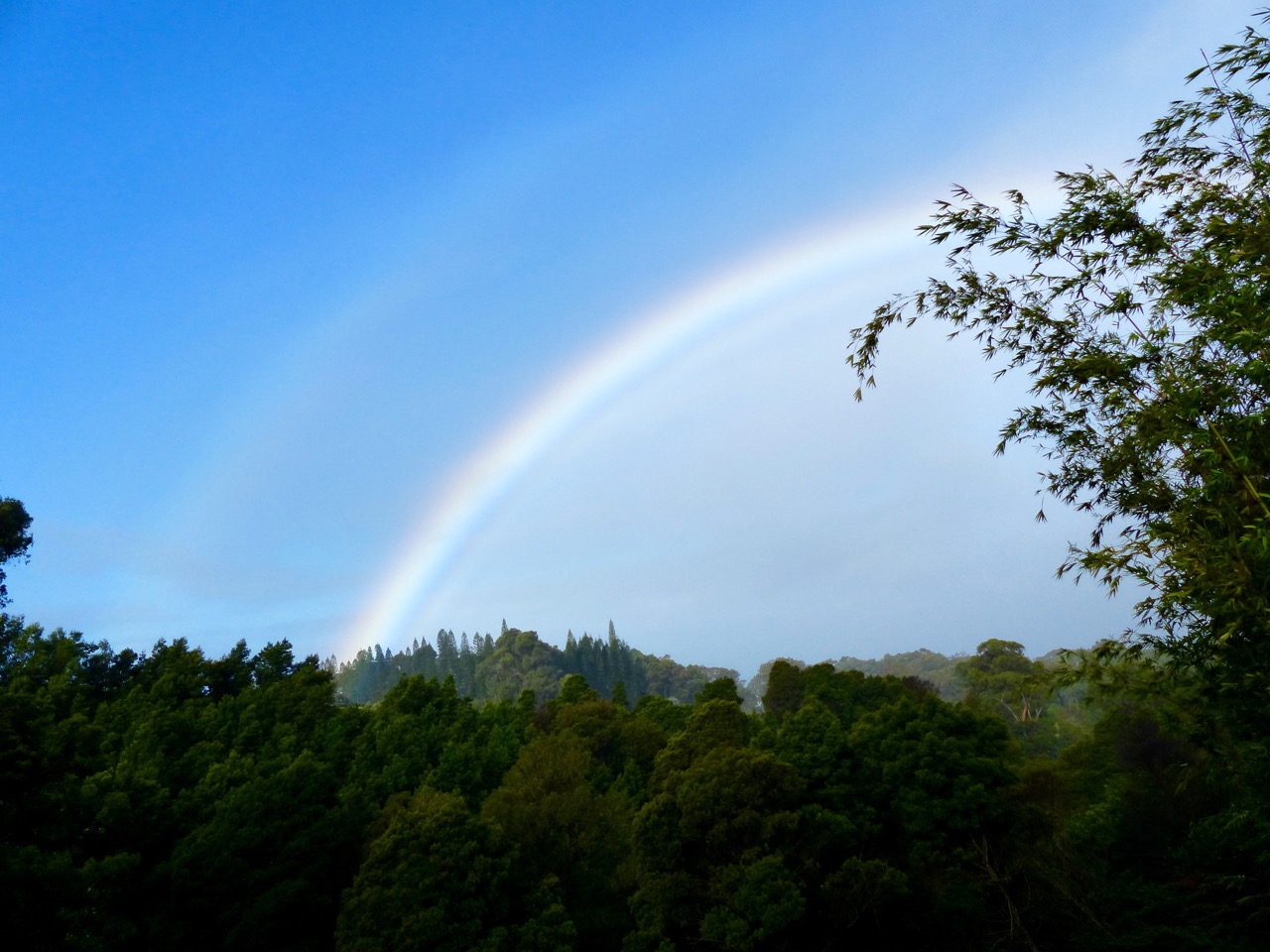 Maureen's flight ended up getting delayed so I needed to call back my driver, but at least he was still available. We both arrived 2 days before the retreat began. I'm not sure about Maureen but I had allowed for time to acclimate. She invited me to explore the island with her the day after we arrived. Another added bonus. I was delighted and it was nice to get to know her.
Since Marty, the owner of the retreat center, hadn't gotten a chance to replenish supplies at the house he offered to bring me coffee when I awoke. When does that happen? I love that Aloha Spirit! It always gives my Boston Spirit just the chiropractic adjustment it needs. So I suggested to Maureen that she follow Marty up to where I was staying and it was literally up—switchbacks and all—on the slopes of Mount Haleakala.
What a spectacular view. Maureen was AMAZED at where I was staying and so was I. While we were talking and having coffee there was a brief shower followed by a rainbow. Talk about a warm welcome from Maui!
My roommate was a love and yes, I shared this 2-bedroom, 2 bath home with 1 other person and someone in the house next door had rented a car so transportation ended up being easy and the retreat itself was magical.
Since the retreat center was inland I had arranged to stay on the ocean for the weekend following the retreat. How can one go to Maui and not spend quality time by the ocean? Coincidently Maureen had had the same idea and was staying 6 miles from me. And we were on the same flight home. I gratefully paid for all the gas, I think she was equally grateful to have a co-pilot and I really enjoyed her company. And did I mention the sea turtles at the beach in front of my hotel and my affection for sea turtles?
So why are some intentions more easily fulfilled—and then some—than others, you might be wondering? I'd have to say it's because my desire was pure, as in, free of fear. A couple concerns did arise along the way but I admitted to them and they were supported. I have other "pure desire" stories and some "not-so-pure" ones too.
So what would be a "not-so-pure" desire story, you might be thinking? In my line of work I hear them all the time and of course I have my own. Finding a partner (so you won't have to feel lonely). Losing weight (so you won't have to feel unattractive when you look in the mirror). Making more money so you feel financially secure—(won't have to feel insecure or won't have to confront your partner's spending beyond your means). There was no, "so I won't" associated with my desire for a retreat and I made peace with the ones that did show up along the way. "So you won't," indicates a fear (a dread being a big fear). If your desire is tainted with fear it will be beneficial to confront that fear as part of the process because when you don't need what you want is when it is most likely to happen. When there is no fear our desire seems to find its way to us as if on angel wings.
So why did I want to share this story? As a reminder of how enchanting life can be when I let it and to help me to more consciously set and commit to my intentions for 2017. I hope it inspires you to draw from a time when something came to you easily too, or to draw from my story, or at least to purify an intention with which you may be struggling. If you have an enchanting story feel free to share it in the comments. We could all use a little positive inspiration for 2017.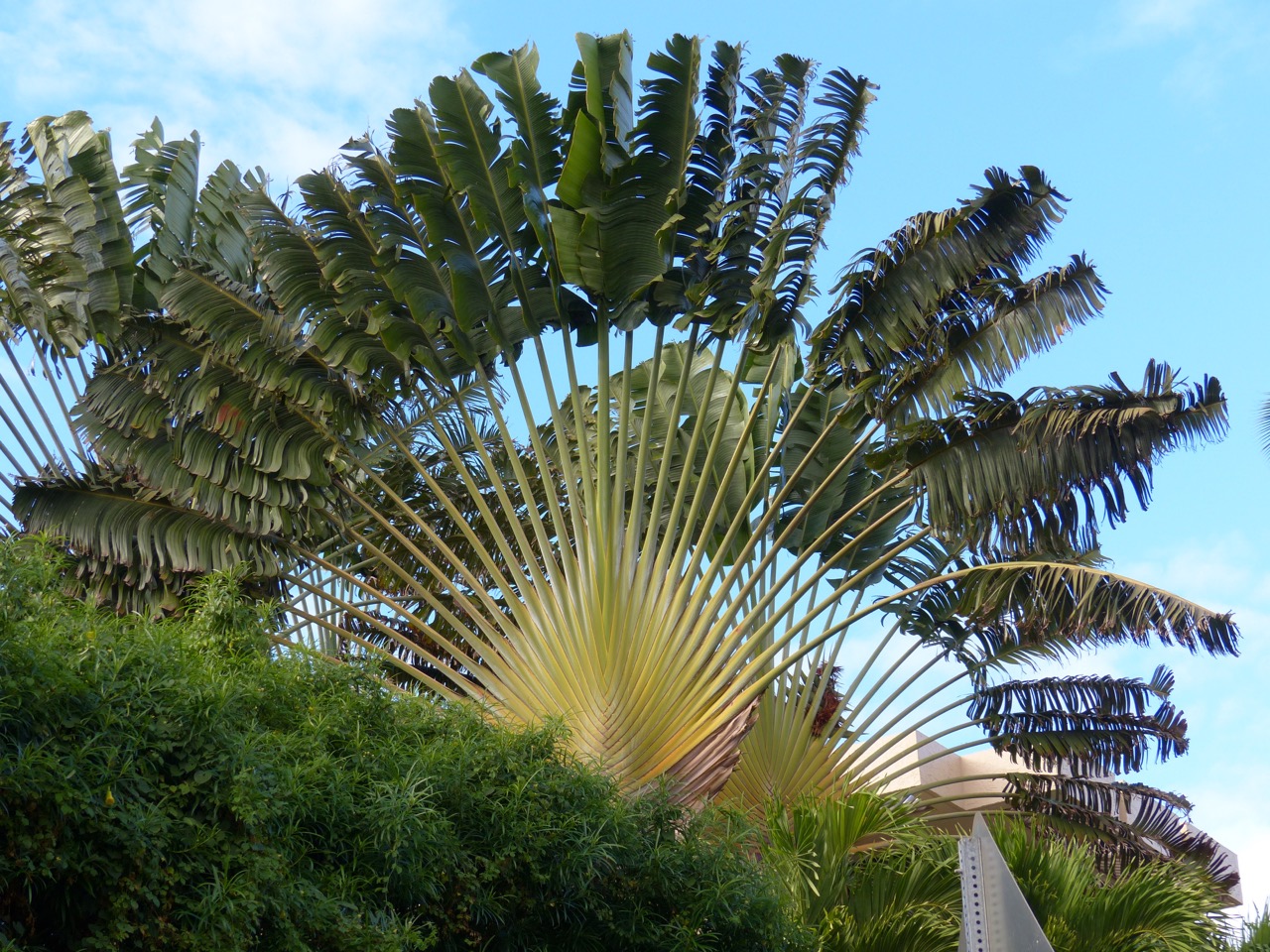 I hope your desires for this new year find their way to you as if on angel wings. It really can be that way when they are pure—clean and clear and free of fear. Let me know if I can be of assistance.
Friends in this Love,
Trish